Glenswilly National School take part in a variety of Athletic events throughout the academic year, including Sports Hall, Cross Country and County Athletics Sports.
Glenswilly N.S. takes part in the annual Sportshall Athletics competition on the in Aura leisure Centre which is organised by Donegal Sports Partnership.
Sportshall provides the ideal format for developing core skills and fitness required for most other sports.
An exciting range of track events encourage team work, agility, speed and endurance while the Sportshall field events are ideal for improving fitness and monitoring progress.'
We would like to thank to Patrick, Claire and Mrs. Scott for organising trials and teams. Many thanks to the Parents Association also for supporting this initiative and have purchased indoor athletic equipment for the school.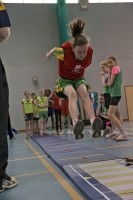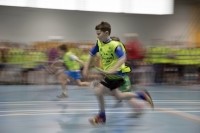 Cross Country
Our Cross Country Athletics team who returned from Finn Valley in September with 5 medals. They also won their first 'Team Gold Medal' for the boys U-11 team who came 1st,2nd,3rd and 4th in their event. Congratulations to all.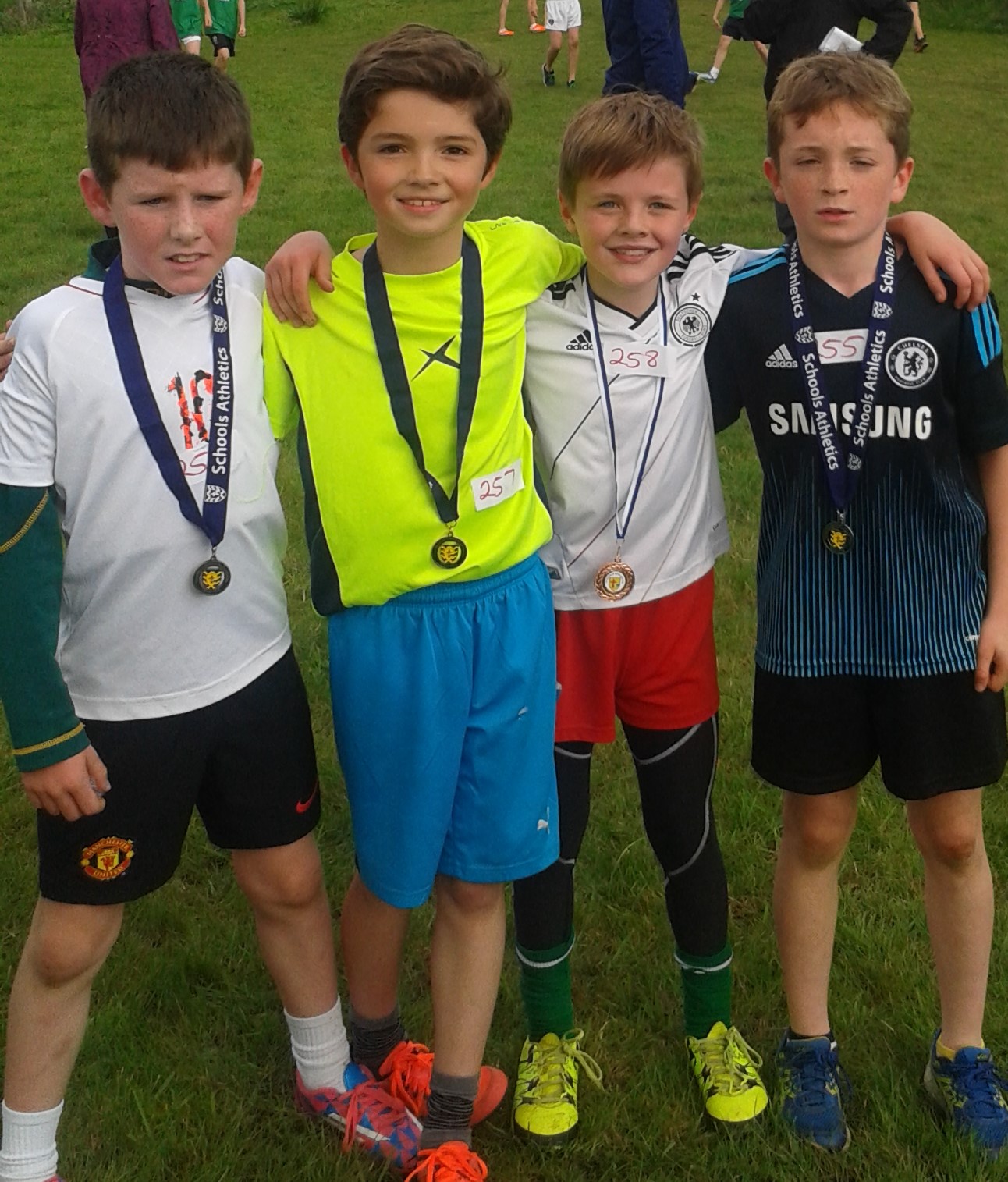 Our successful Athletics Team