The Fox and Lamb
We would like to thank Michael Sheridan and Damian Friel who visited our school with a fox cub and a newborn lamb, as part of our 'New Life' theme. They spoke to Junior Infants, Senior Infants and First Class. They gave the pupils facts and information about foxes and lambs, and they answered questions from the children. The pupils really enjoyed both visits and learned a lot about nature and new life.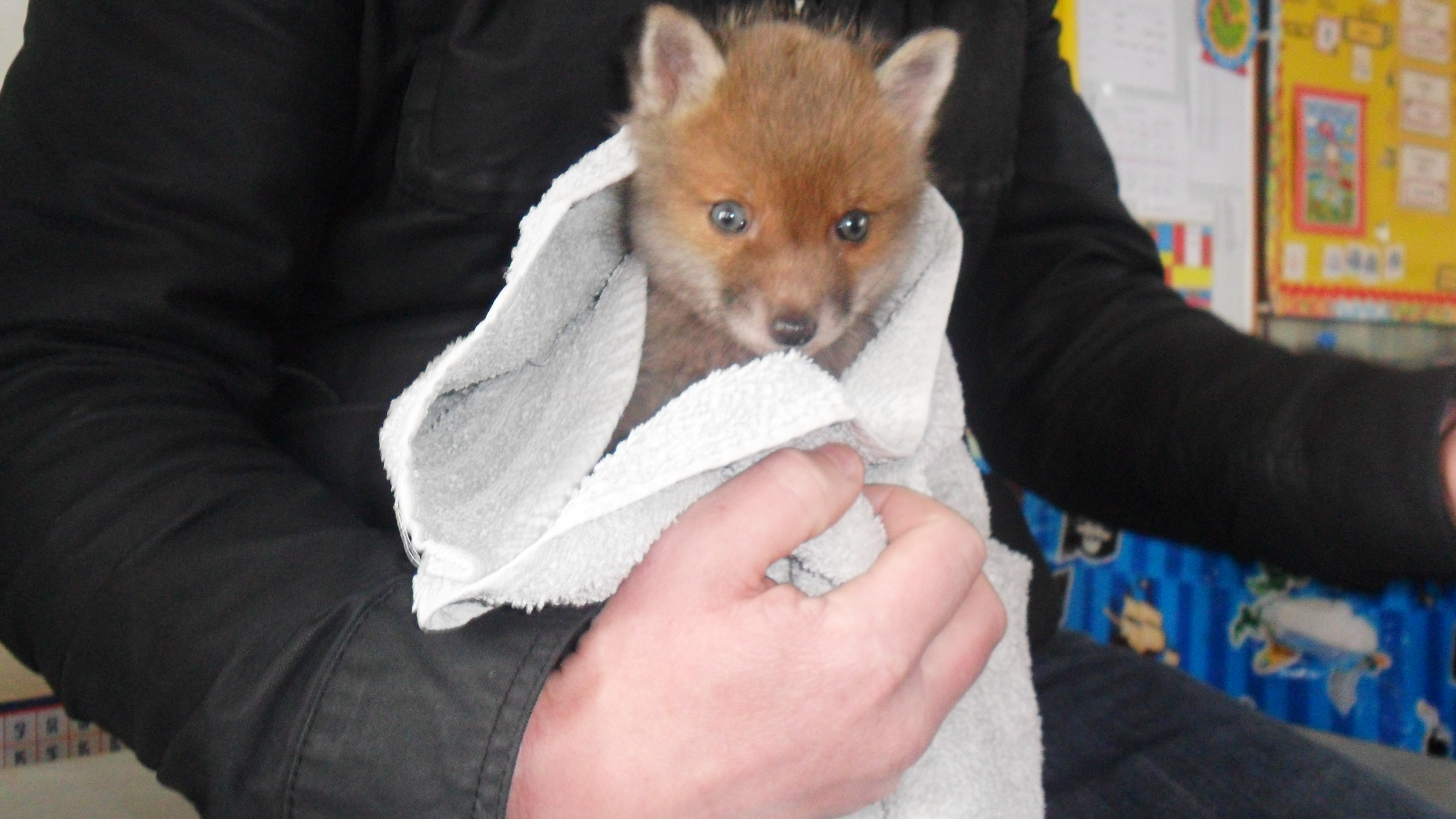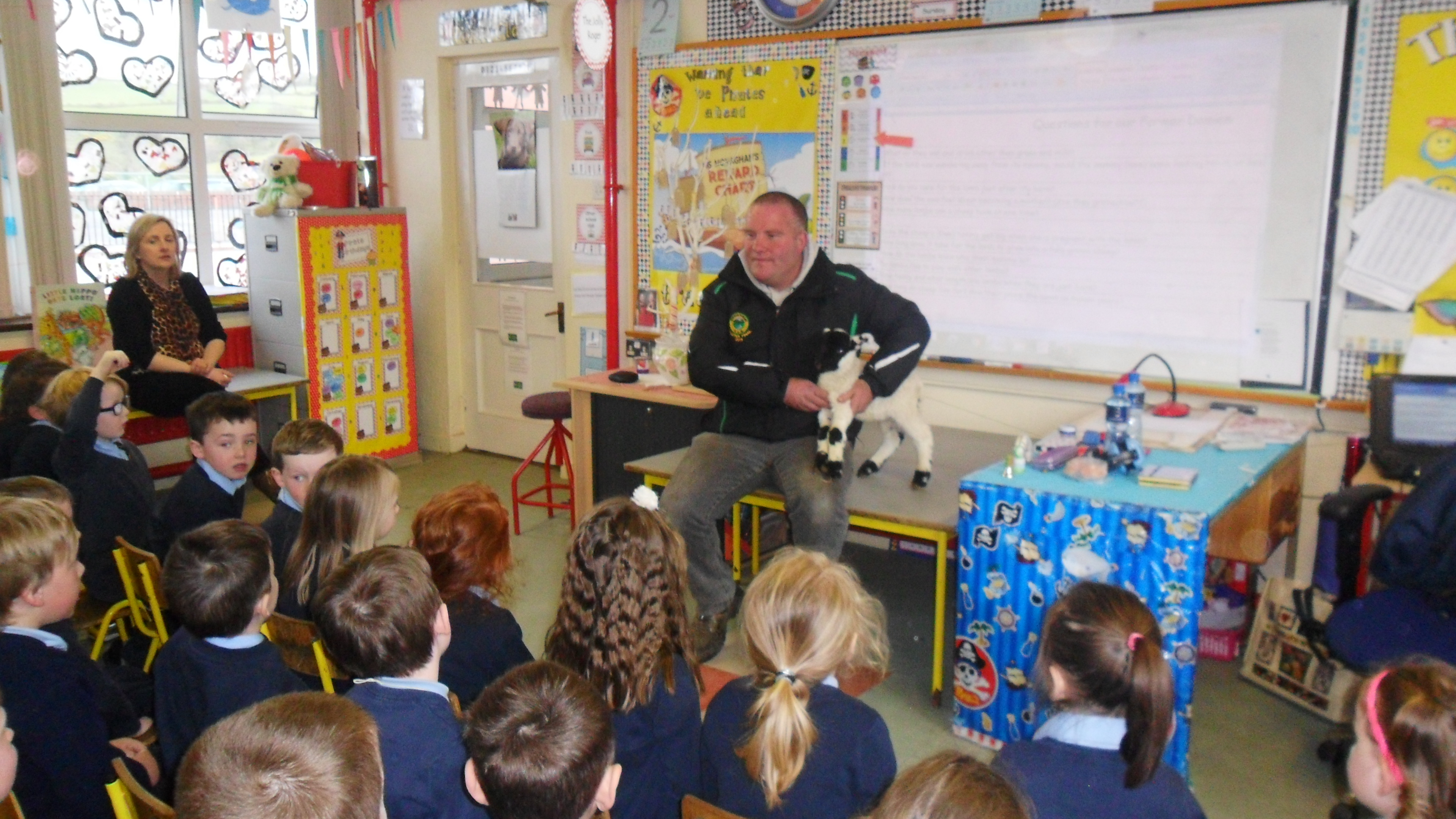 County Champions
Congratulations to our boy's 5 a side team who are now county champions and will now go on to represent Donegal in the medium sized schools Ulster finals.
Ulster/Connaught Junior Art Winner
Congratulations to Erin who won the Ulster/Connaught, 5th/6th class regional section of the Sightsavers Art Competition. Erin will have her painting displayed at the national awards ceremony in Dublin this April where the overall national winner will be announced. Erin's picture is entitled 'I imagine world peace'. This is a fabulous achievement and we are all very proud of Erin. Well done.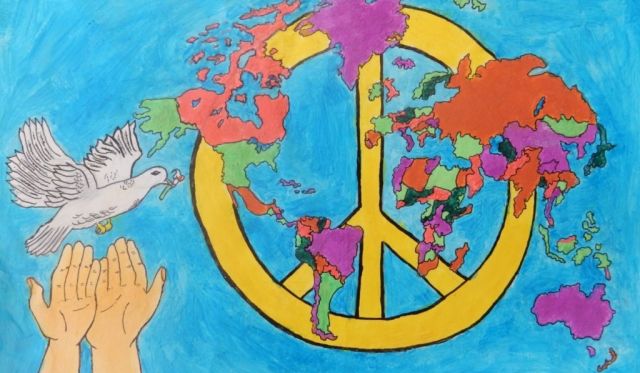 'Someone Like me'
This video was submitted by Ms Galligan as part of an initiative run by the Dept. of Justice and Equality, to promote positive attitudes towards the inclusion of children with varied needs in schools. The competition was entitled ' Someone Like me' and attracted hundreds of enteries nationwide. Glenswilly were announced as County Winners at an awards ceremony in Farmleigh House, Dublin on Thursday Dec 10th. Adam Savva (editor) received the prize from Aodán O' Riordan and Brent Pope. The video can be viewed on the 'Home' page.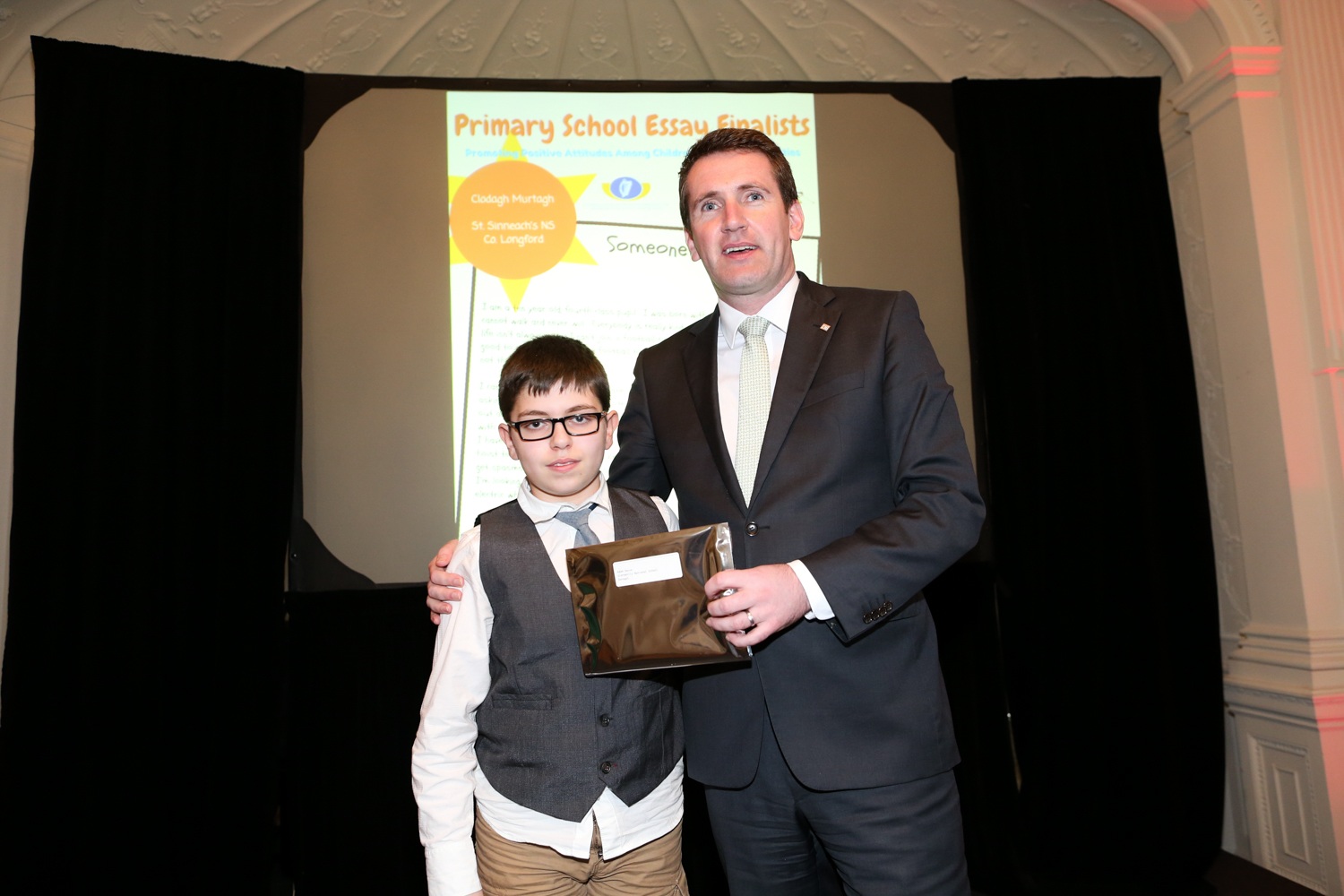 Happy New Year
Many thanks to Santa, Minion and Paddy Kelly who dropped in to help with our Christmas party. A big thank you to the PA who organised the event.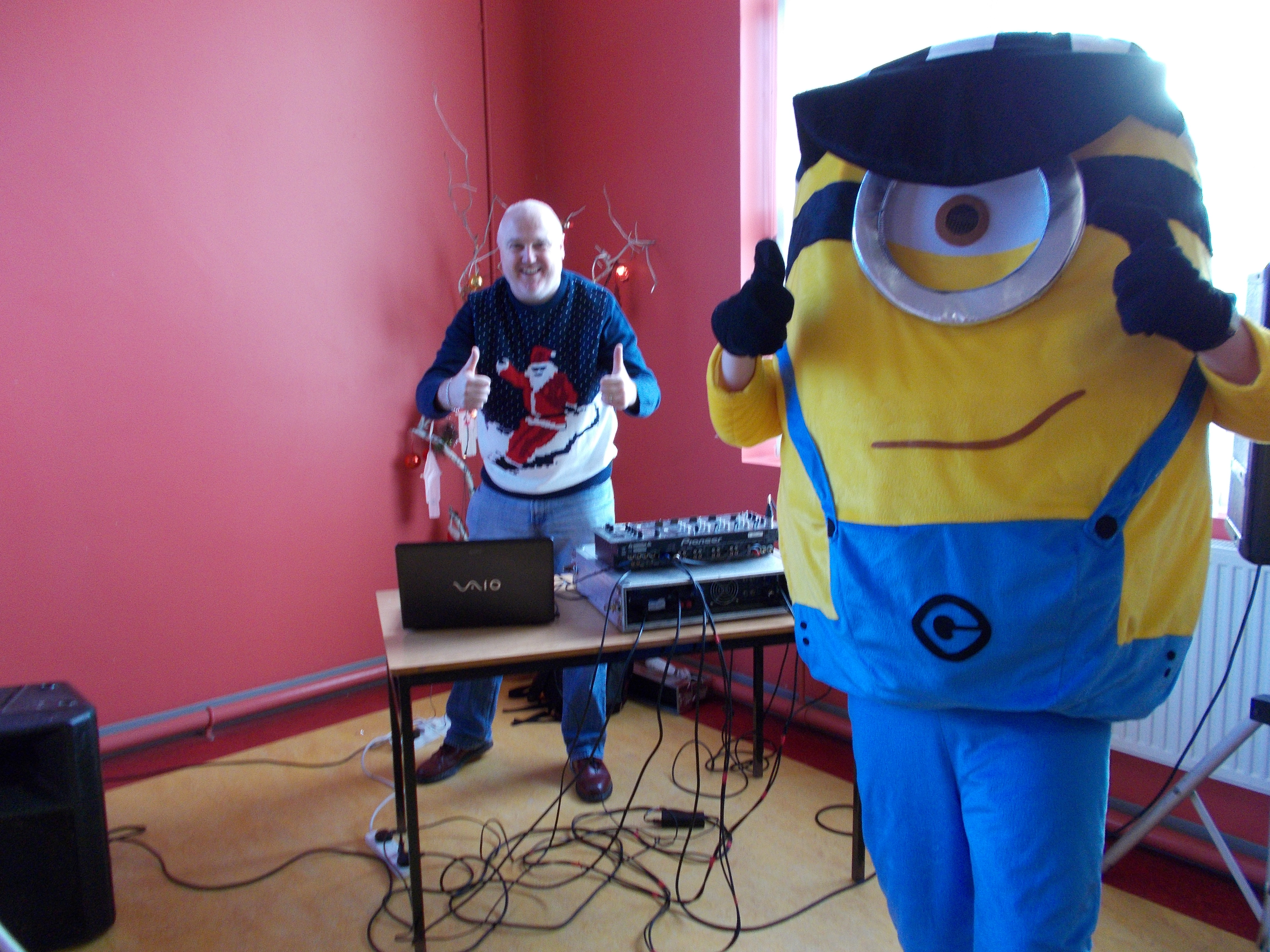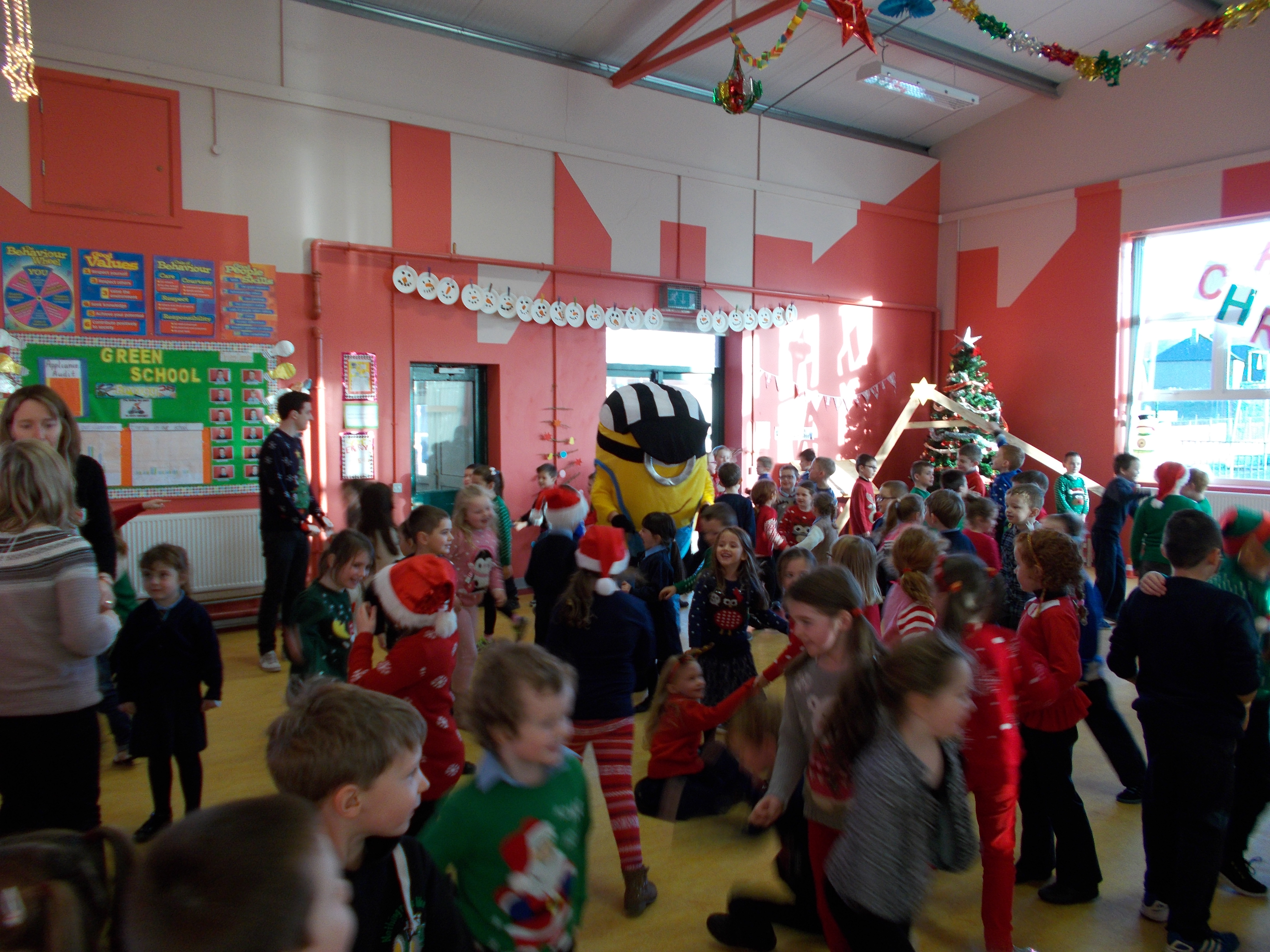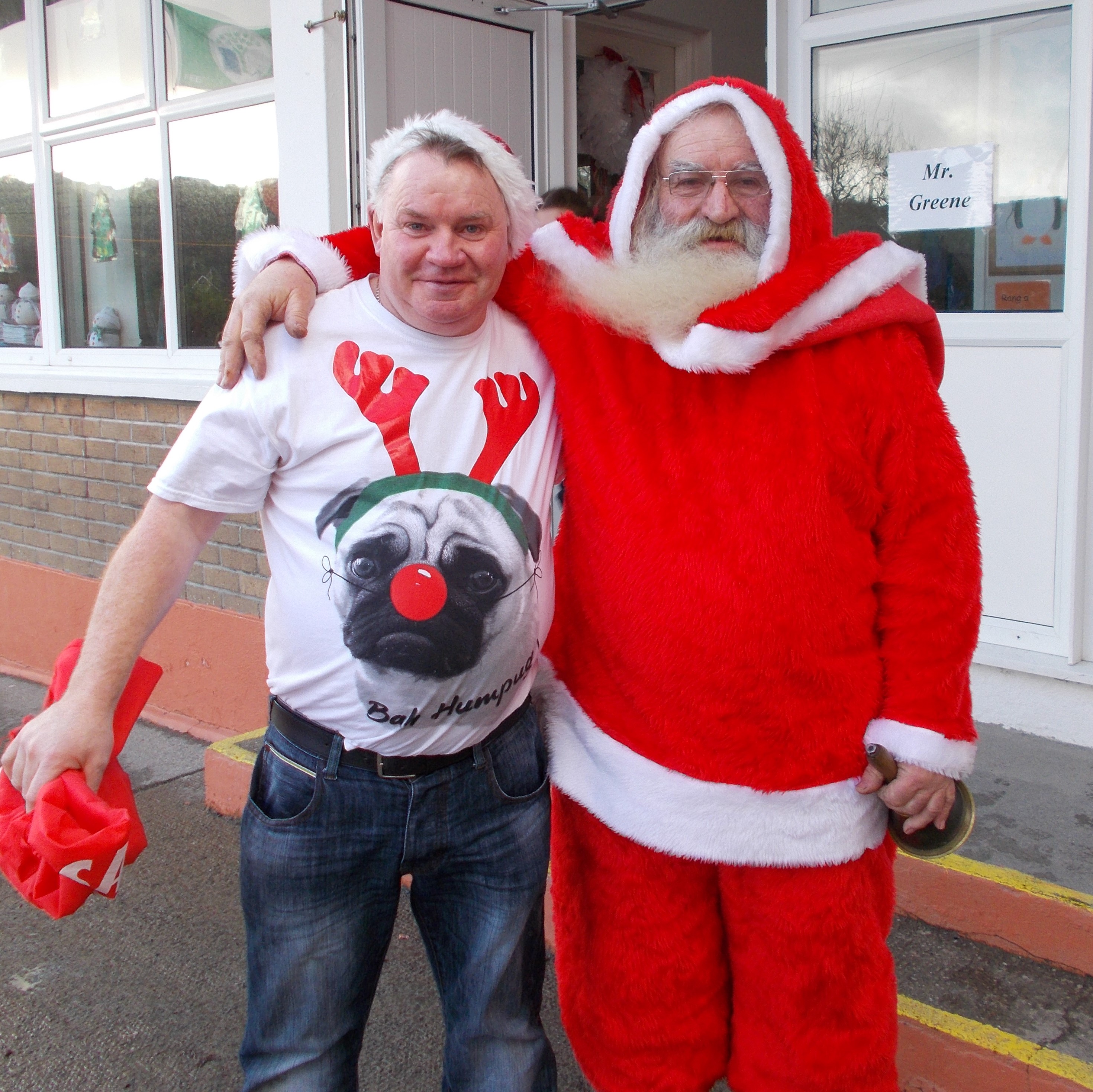 Allingham Festival Prizewinners 
Congratulations to our 4 winners in the Allingham Arts Festival. 
Senior Art:Emily and Erin
Senior Short Story: Caolan
Junior Poetry: Erin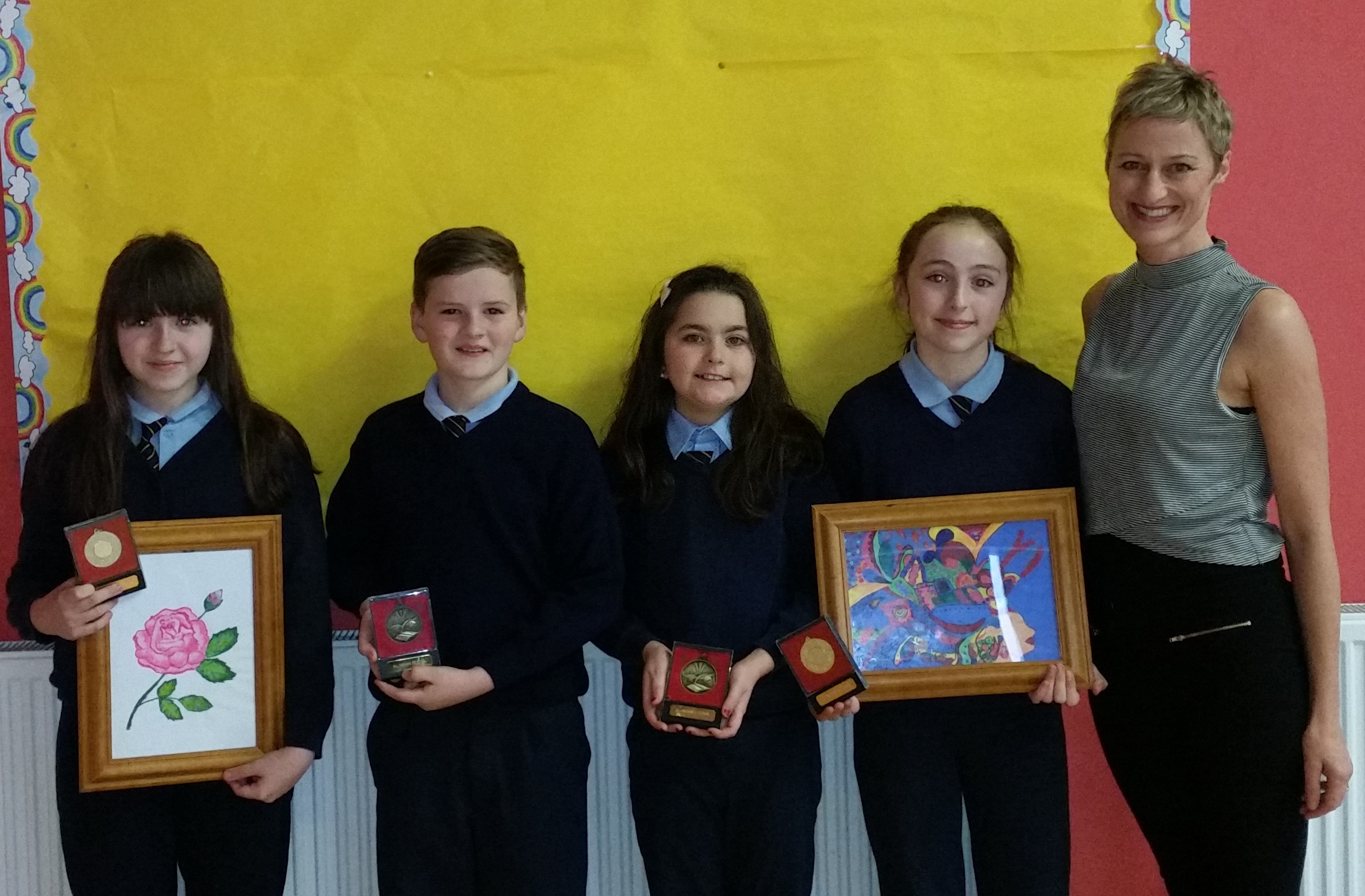 Book Fair
Many thanks to all who supported our Book Fair. We received €2,200 worth of book which we have used to update our class libraries. 
1916 Centenary
Glenswilly N.S. receives it's Irish Flag as part of Ireland's Centenary Programme to commemorate the 1916 rising. Thanks to Evan who accepted the flag on behalf of the school.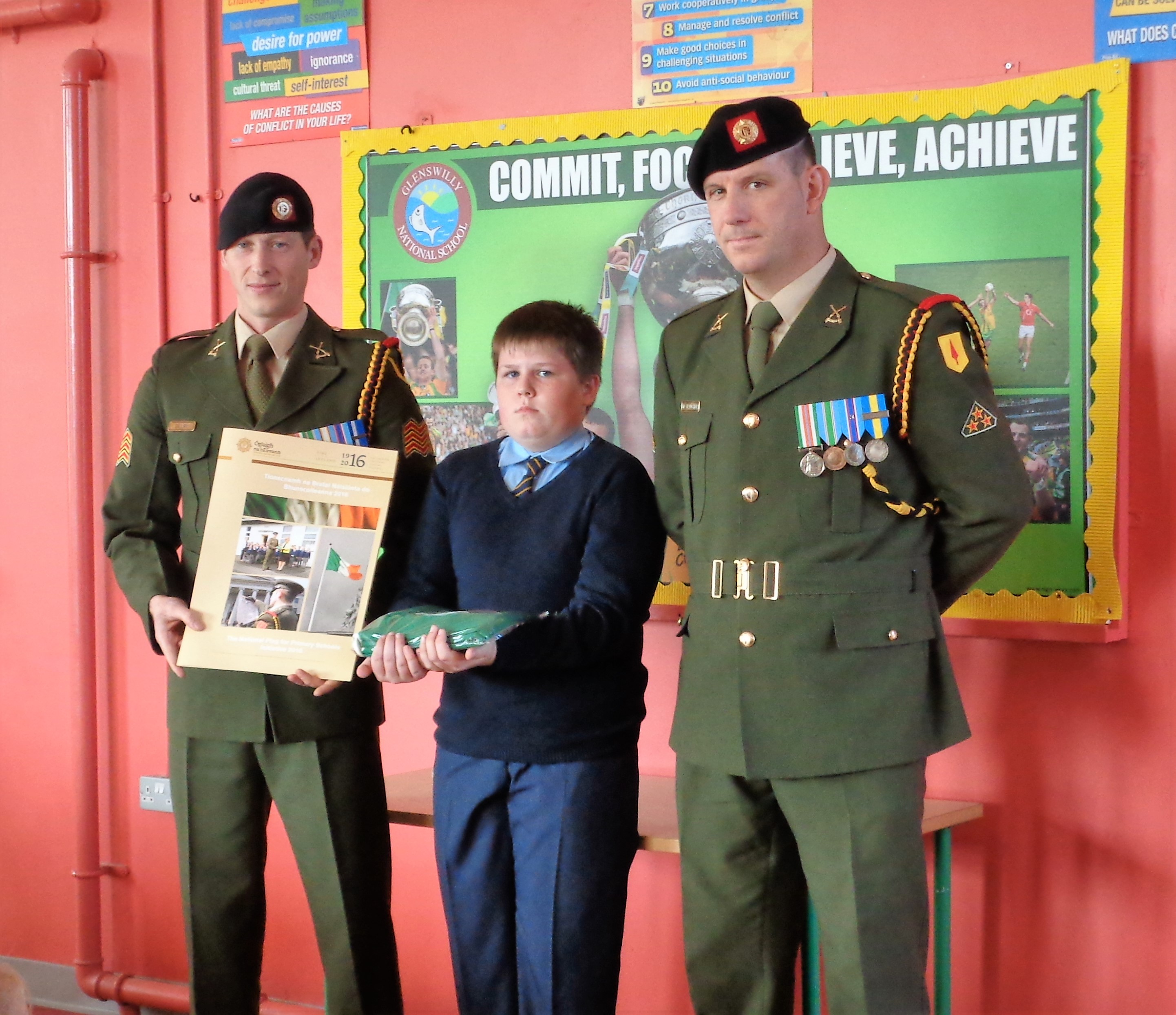 Food Dudes
We are taking part in Food dudes. Food Dudes is a programme to encourage children to eat more fruit and vegetables both in school and at home.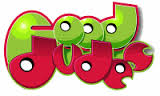 Réalt Uladh 
This year our students took part in Réalt Uladh in the LYIT. This is a primary school competition in which children sing, do recitations, read and act through the medium of the Irish language. It is a tough competition as you are up against Gaeltacht and Gael Scoileanna, whose first language is Irish. However, we managed to secure several Highly Commended certificates for our beautiful singers, Riona, Leah and Aoife. In the Recitation of an original poem' section, Jamie delighted the audience with a rendition of 'Nil mise dalba' winning the cup outright! Sarah managed not only to secure a gold medal in her recitation section, but managed to beat a total of 106 competitors to win another cup. Not bad for our first attempt at Réalt Uladh! Well done everyone and the proud parents who supported us on the day.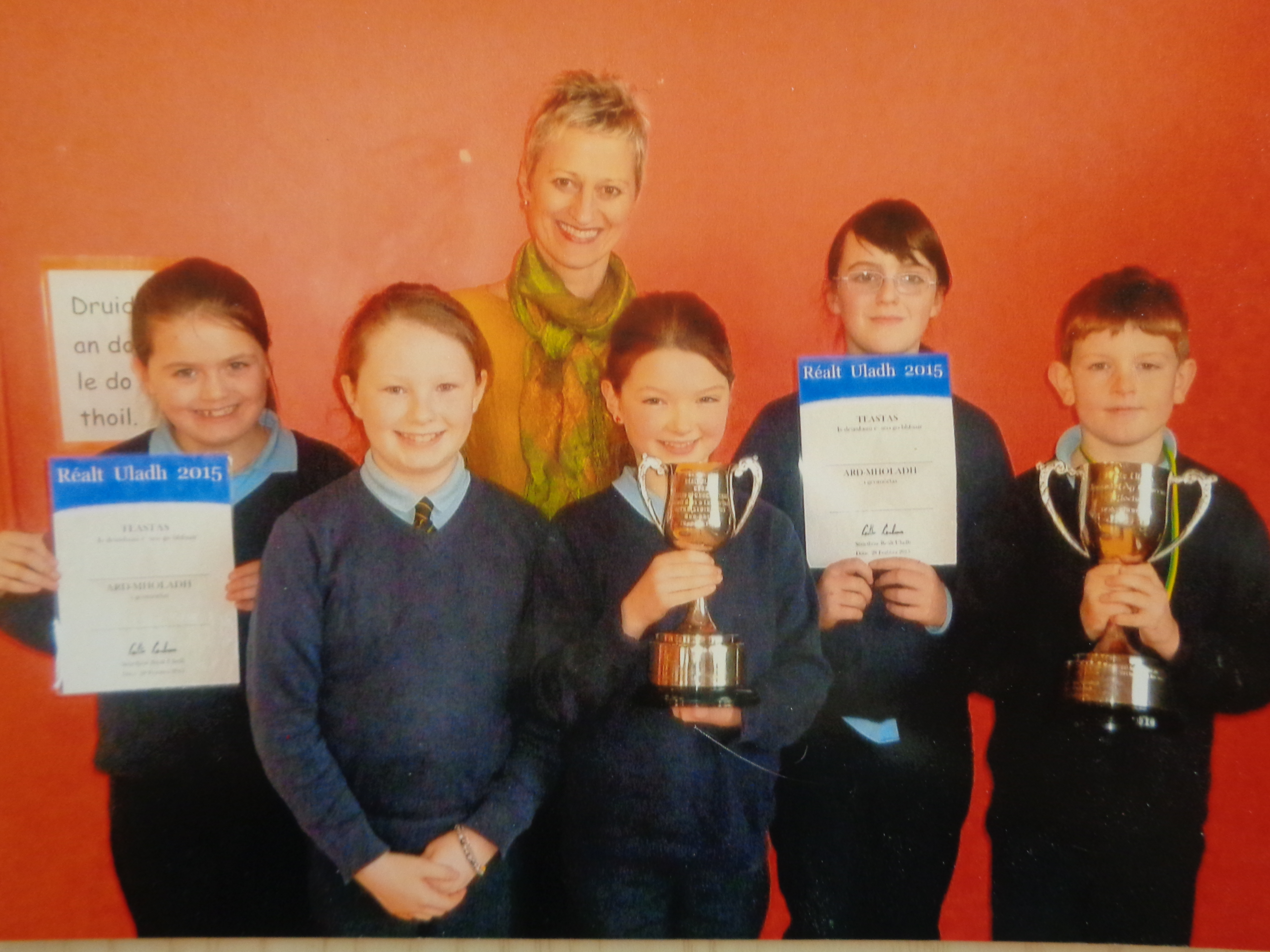 Jason Quigley