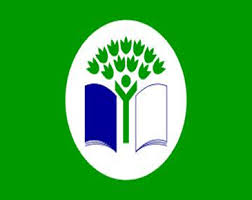 This year we aim to renew our Green Flag. Our theme for this flag is Water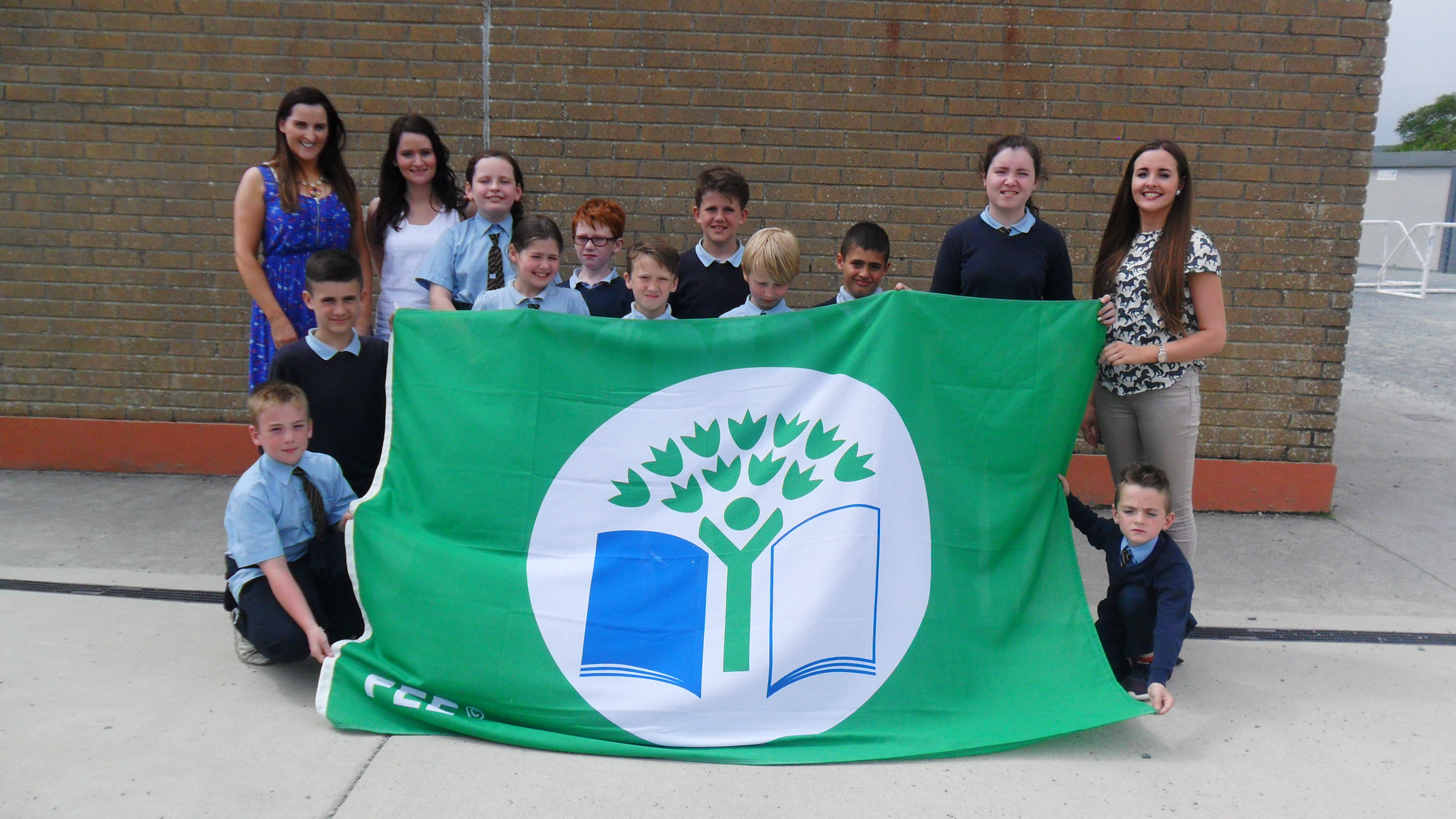 We have been awarded our Green Flag last year for the theme Energy. Pupils worked hard for the renewal of the flag and this was very successful. We would like to thank all the pupils in Glenswilly especially the Green Team who worked diligently for this achievement. We would also like to thank the teachers, Mrs Friel, Ms. Monaghan and Ms. McFadden for all their efforts.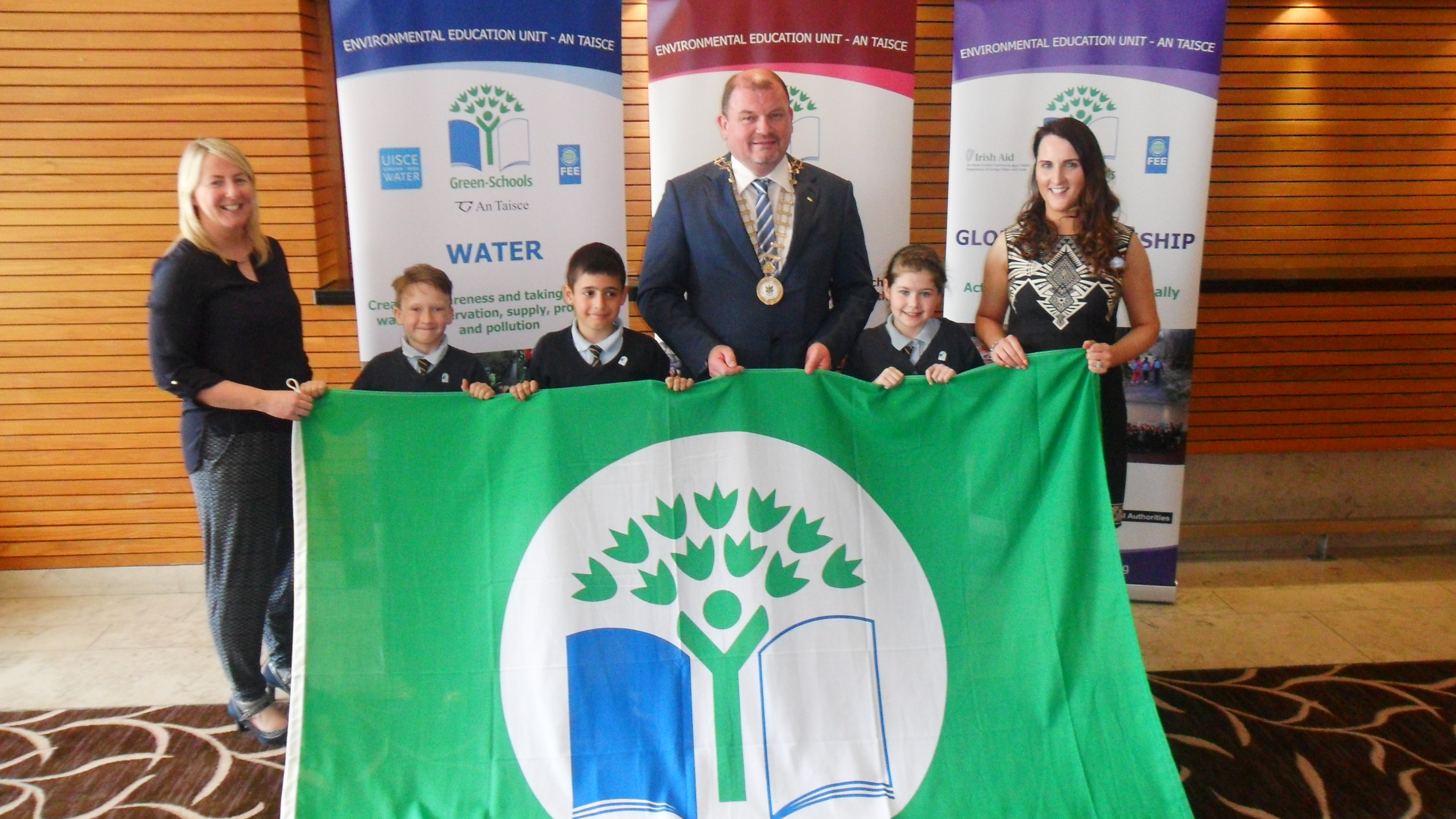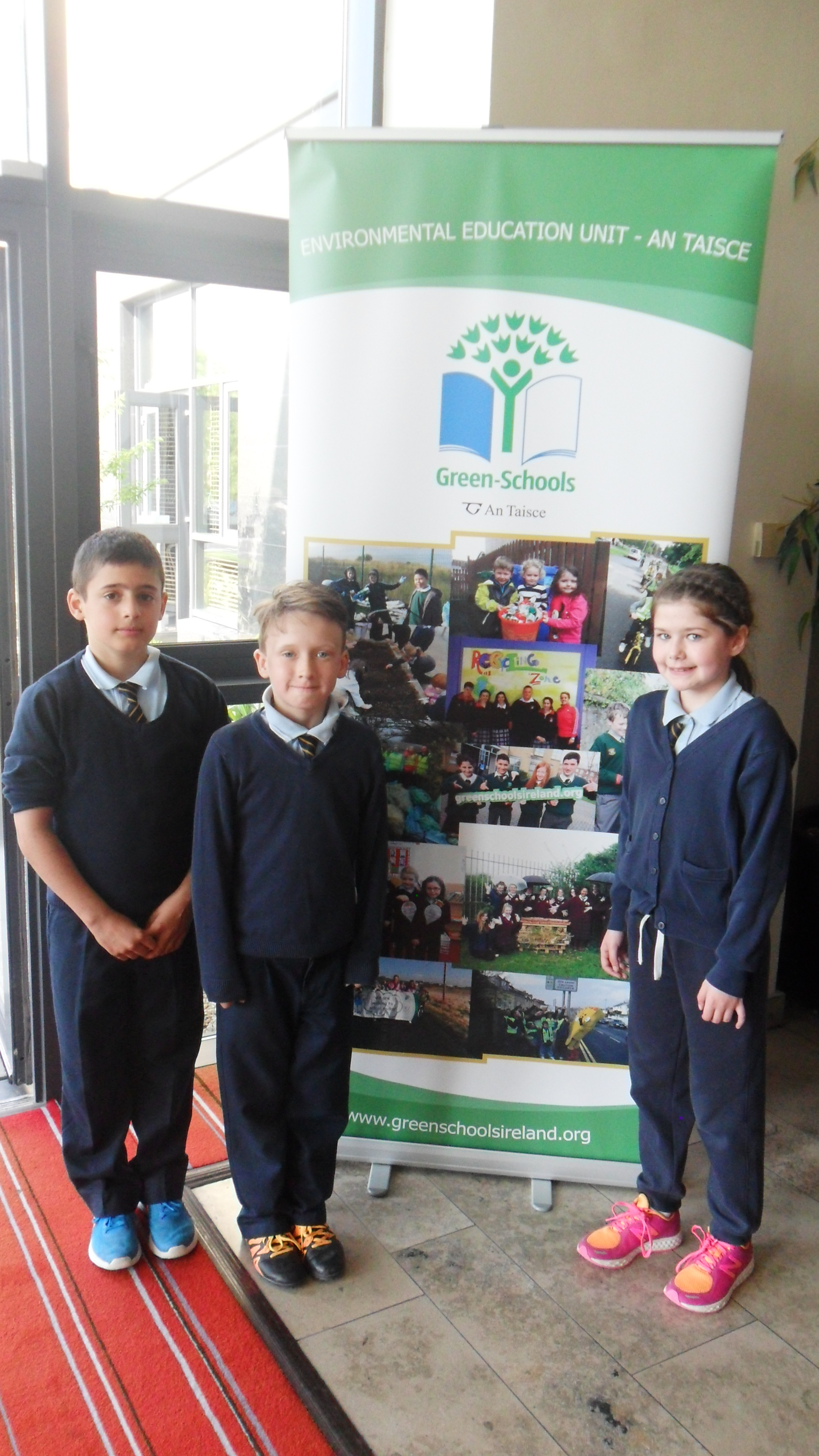 Pupils have been working hard over a two year basis to conserve water and reuse water where possible in our school. The Green School Committee members have been involved in carrying out surveys, reading the water metre regularly and recording water usage in the school. As part of our Green School meetings, the pupils thought on ways to prevent water being wasted and ways to use water more efficiently. These ideas include stopping dripping taps, filling the sink where necessary rather than letting running tap water down the drain and collecting rainwater to water the plants in the school garden. They have been water wardens within their class and in the wider school environment making observations and useful suggestions.   
Our Green School's Committee 2017/18
1st Class: Lucy/Rebecca
2nd Class: Matthew/Ellie
3rd Class: Áibhe/Paul/Letica
4th Class: Michael/Hannah/Cara/Charlie
5th Class: Siofra/Shea
6th Class: Oran/John
Teachers: Mrs Friel, Ms Monaghan and Miss Mc Fadden
Caretaker: Charley Kane