Active Flag 2018/19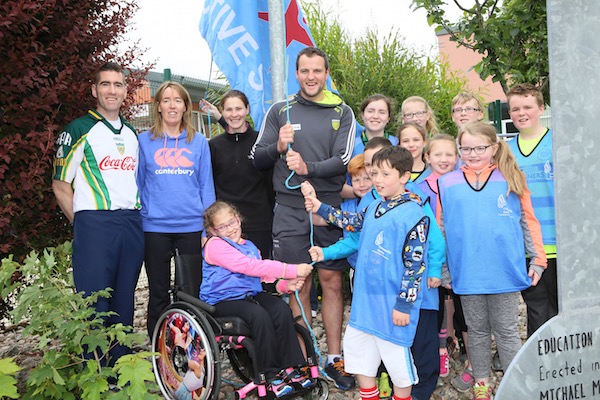 Michael Murphy who was the special guest at Glenswilly N.S. for the raising of our first Active Blue Flag pictured with children and teaching staff including Miss Mc Brearty and Miss Mc Devitt and principal Joseph Gallinagh
This year Glenswilly N.S. will continue to take part in the Active Schools initiative .
It is a non competitive initiative which seeks to recognise schools that strive to achieve a physically active and physically educated school community.
As an Active School we aim to:
Provide all pupils with appropriate PE provision,teach a broad and balanced P.E. curriculum and ensure that the P.E. policy is both comprehensive and up to date.

Celebrate physical activity skills and achievements by students on our ASF board.

Promote physical activity during break times

Involve students in the process (ASF committee) and liaise with parents and the local community

Seek assistance from the community and outside agencies such as local sports partnerships and National bodies
As part of the Active flag initiative we want everyone to be as active as possible.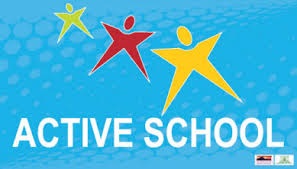 Active School flag Committee 2018/19 
1. Ben 2. Aidan 3. Realta 4. Ruby-Anne 5. Jayden
6. Conan 7. Jake 8. Pauric 9. Anna 10. Caolan 11. Patricia 12.Cadhan 13. Orlaith
The children participate in Workout Wednesday every week.  First thing in the morning the whole school complete exercises outside for 10 minutes with all school staff. On a Wednesday playground equipment is placed at stations during break times and our committee take charge and help other students with a variety of active games. All classes also complete a kilometre run around the school once or twice a week and junior classes use the Operation Transformation 10@10 and GoNoodle in their classes on a regular basis. 
The Wake up exercise video can be viewed - here
At break times the active school flag committee supervise work stations.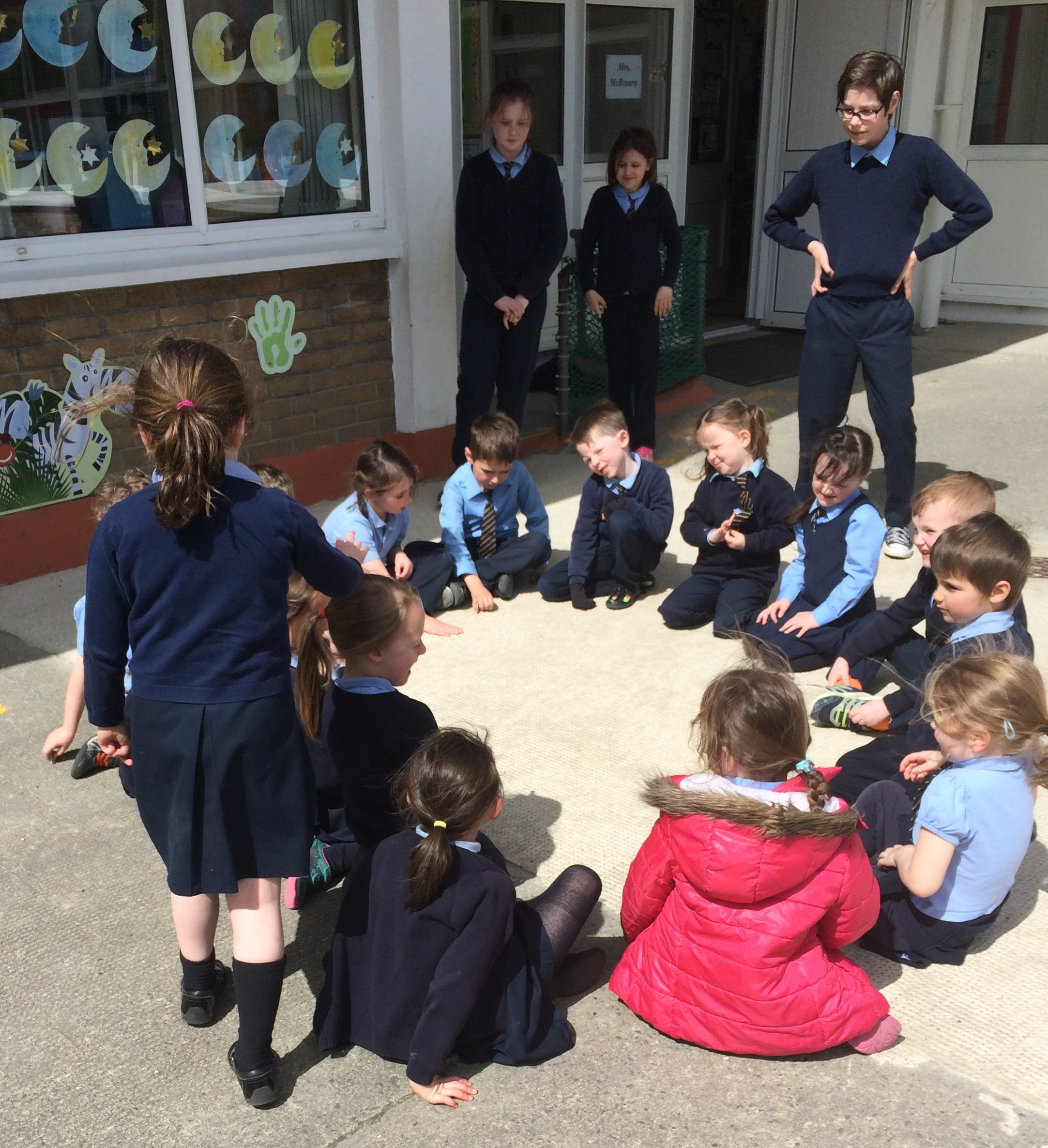 Every Wednesday playground leaders play a game with any children who would like to join in.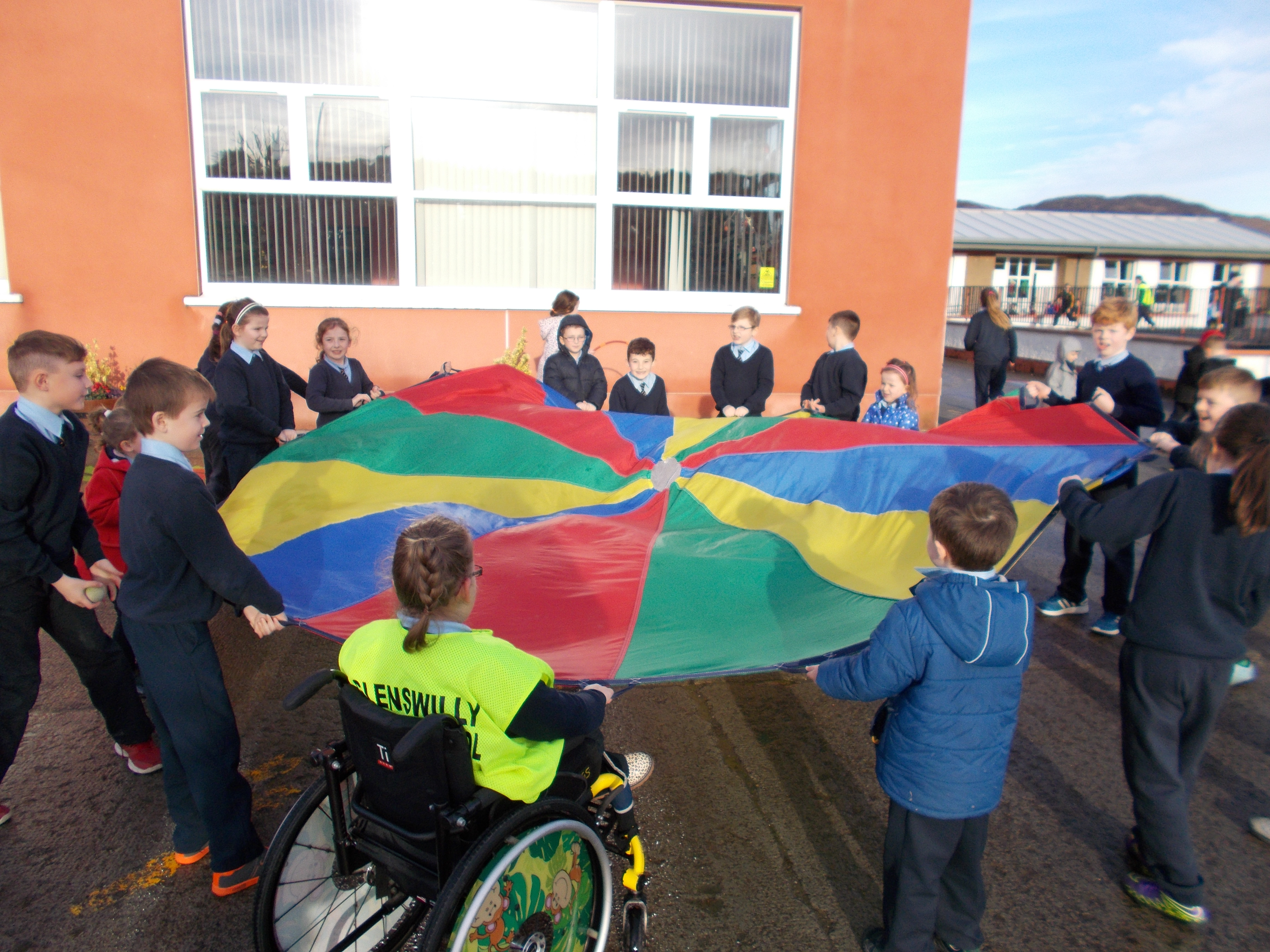 Here are some of the activities:
Dance Classes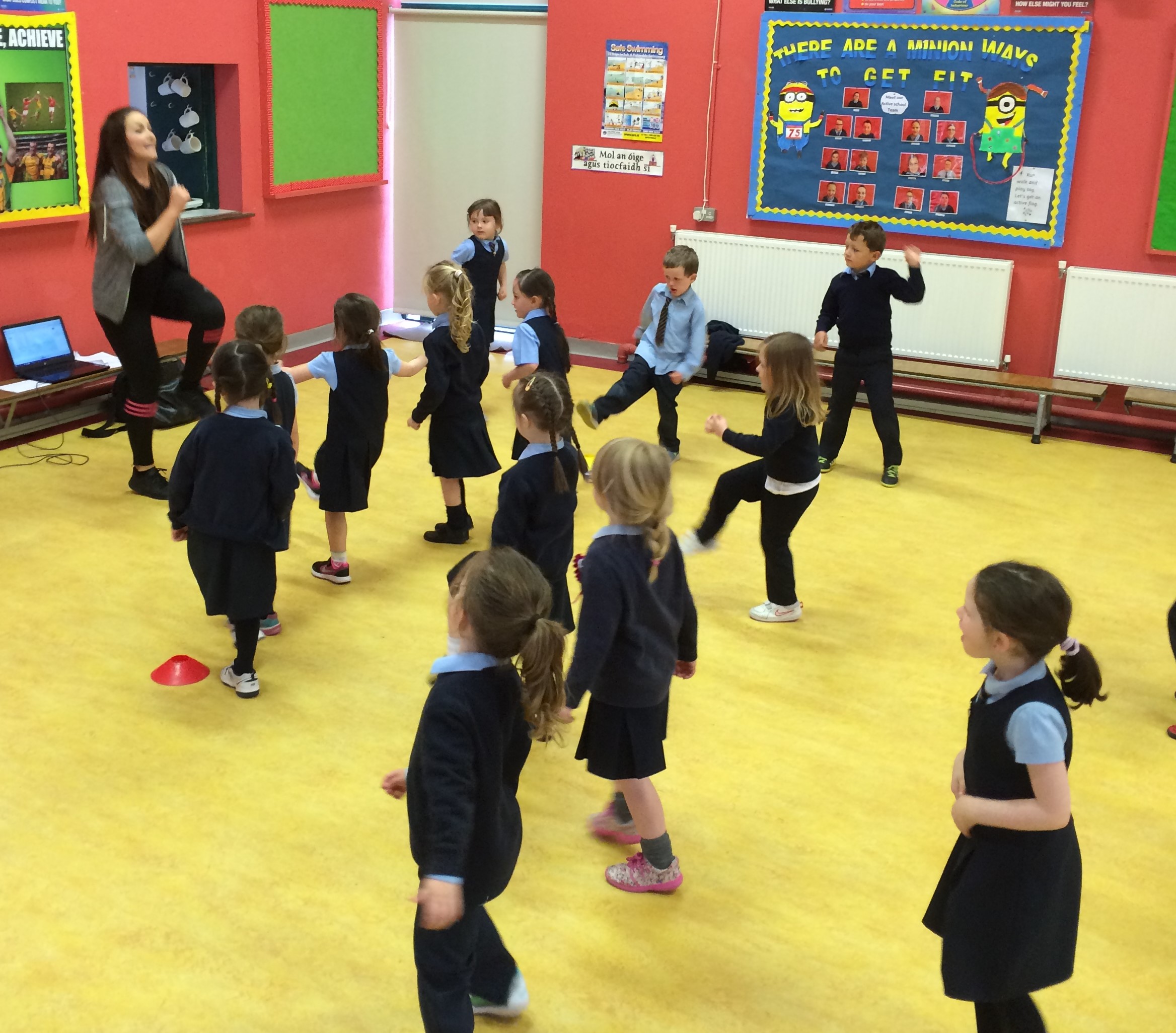 Penalty shoot out with Teachers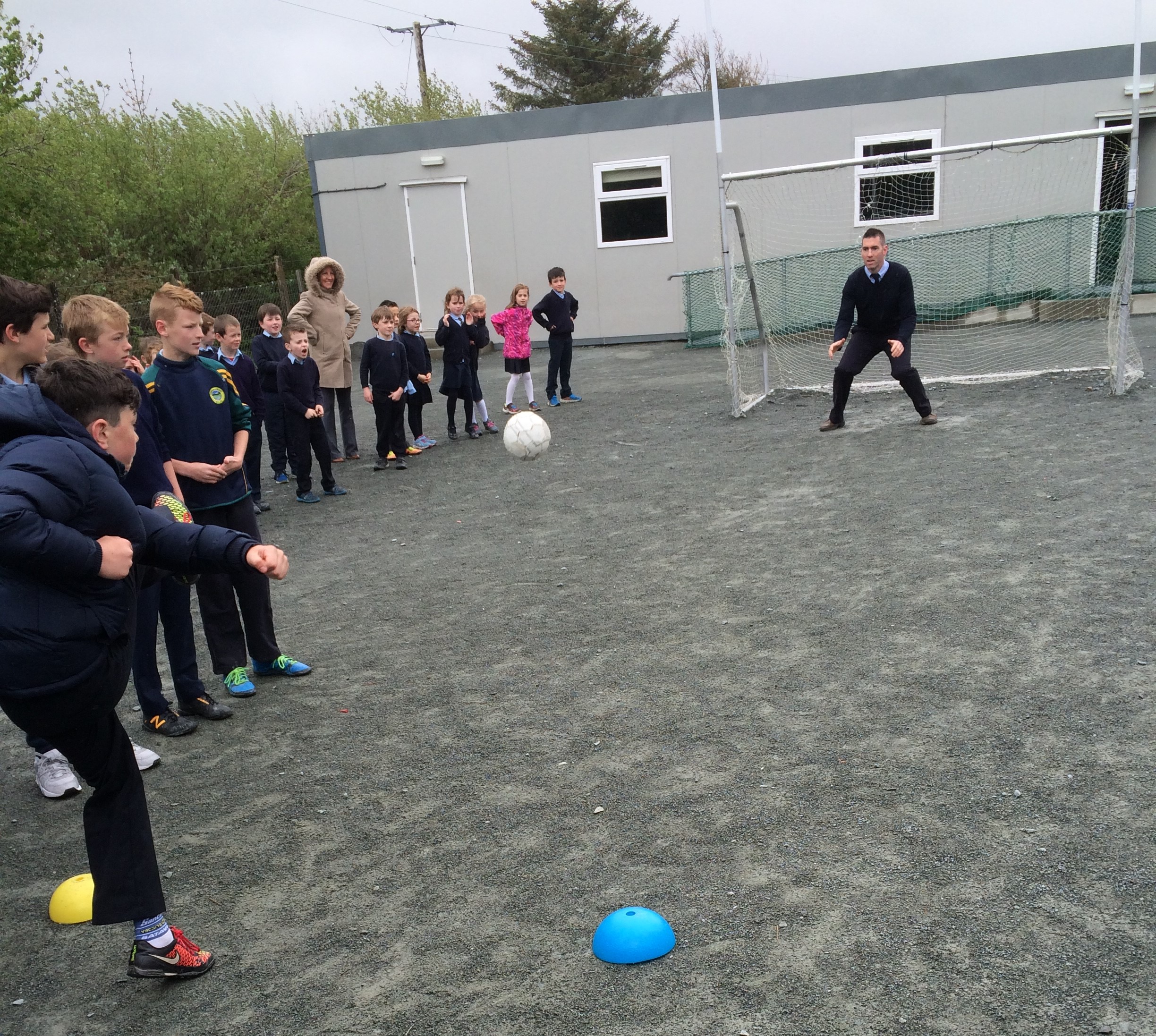 Basketball Training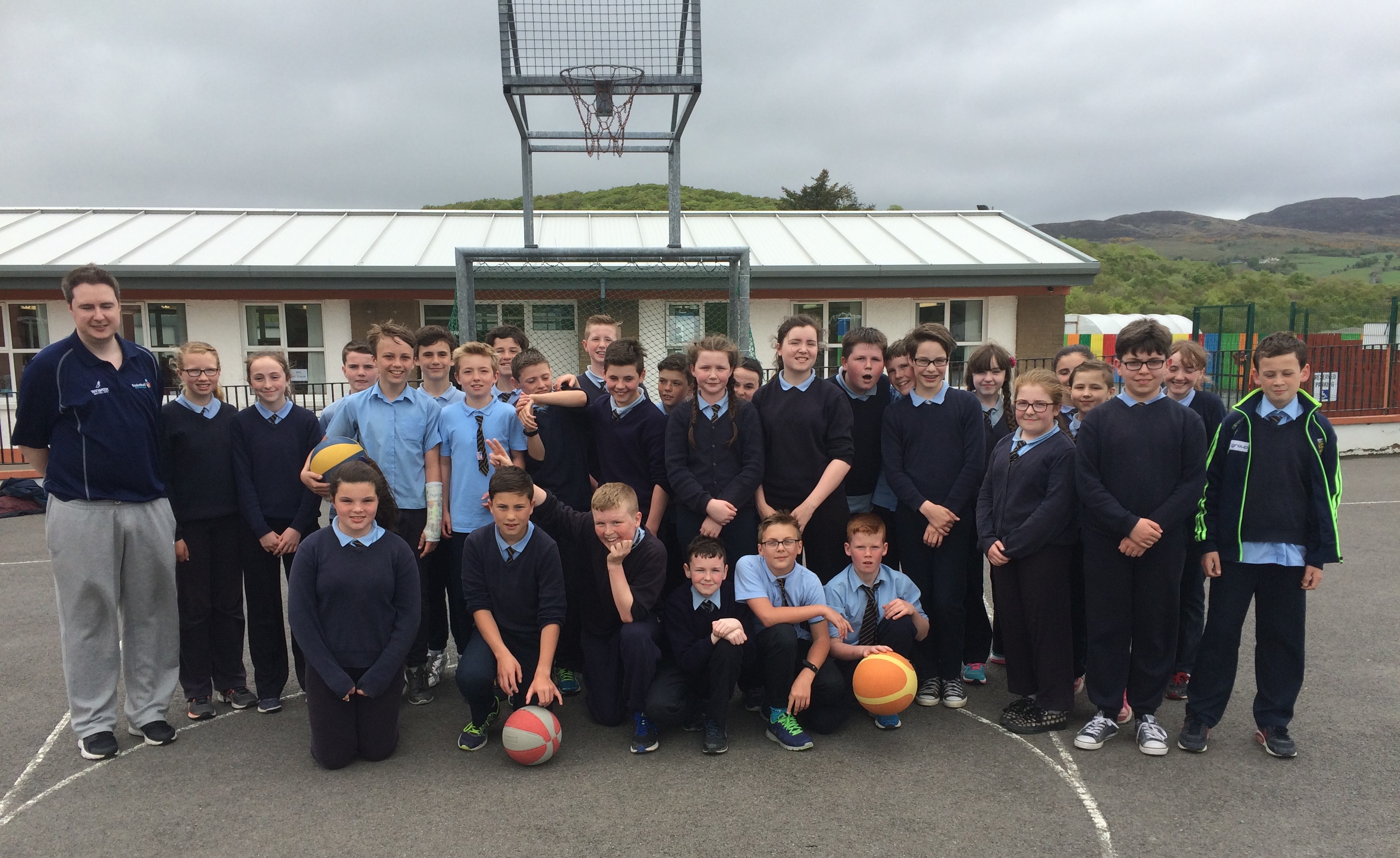 Rugby Training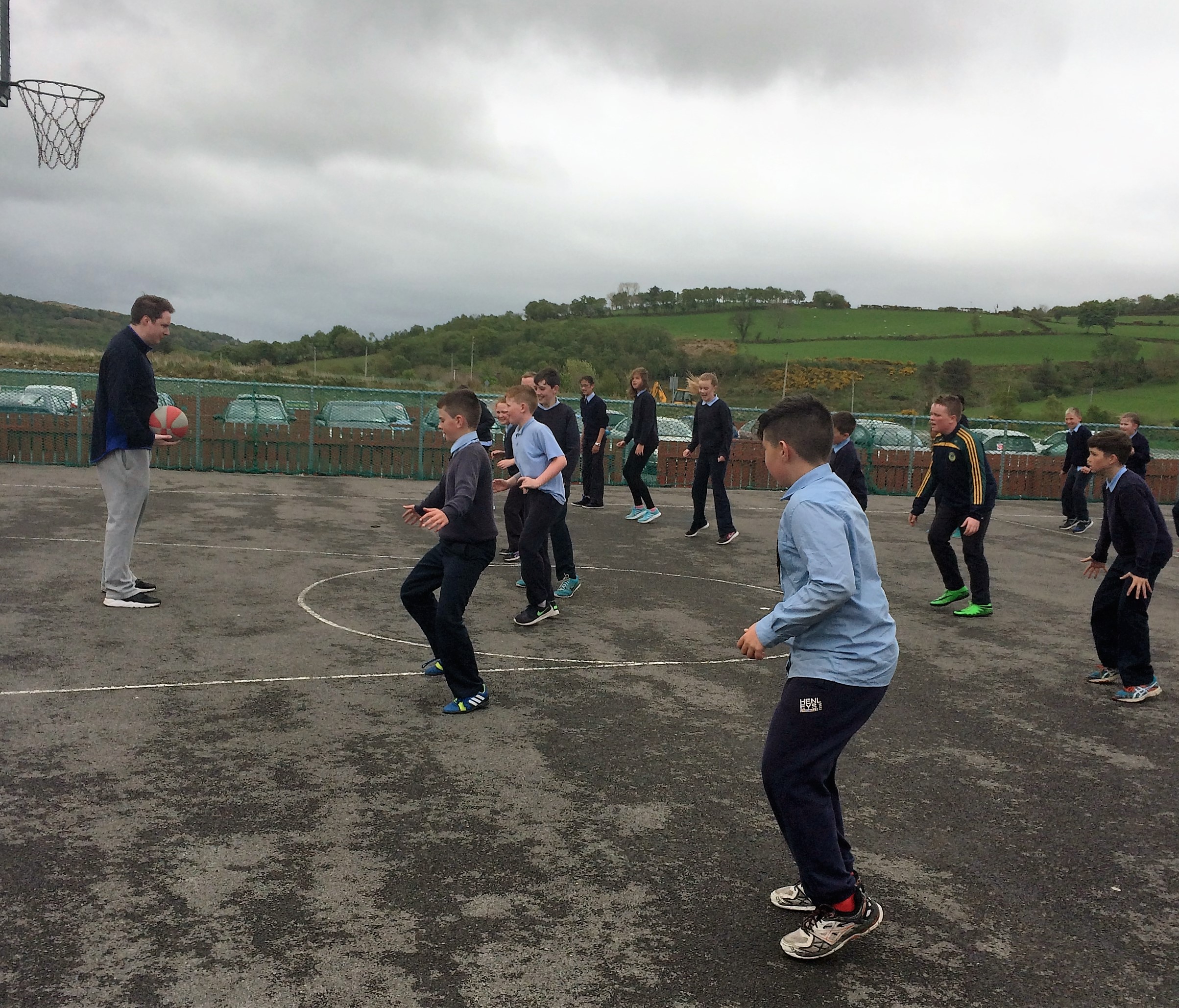 Hurling Training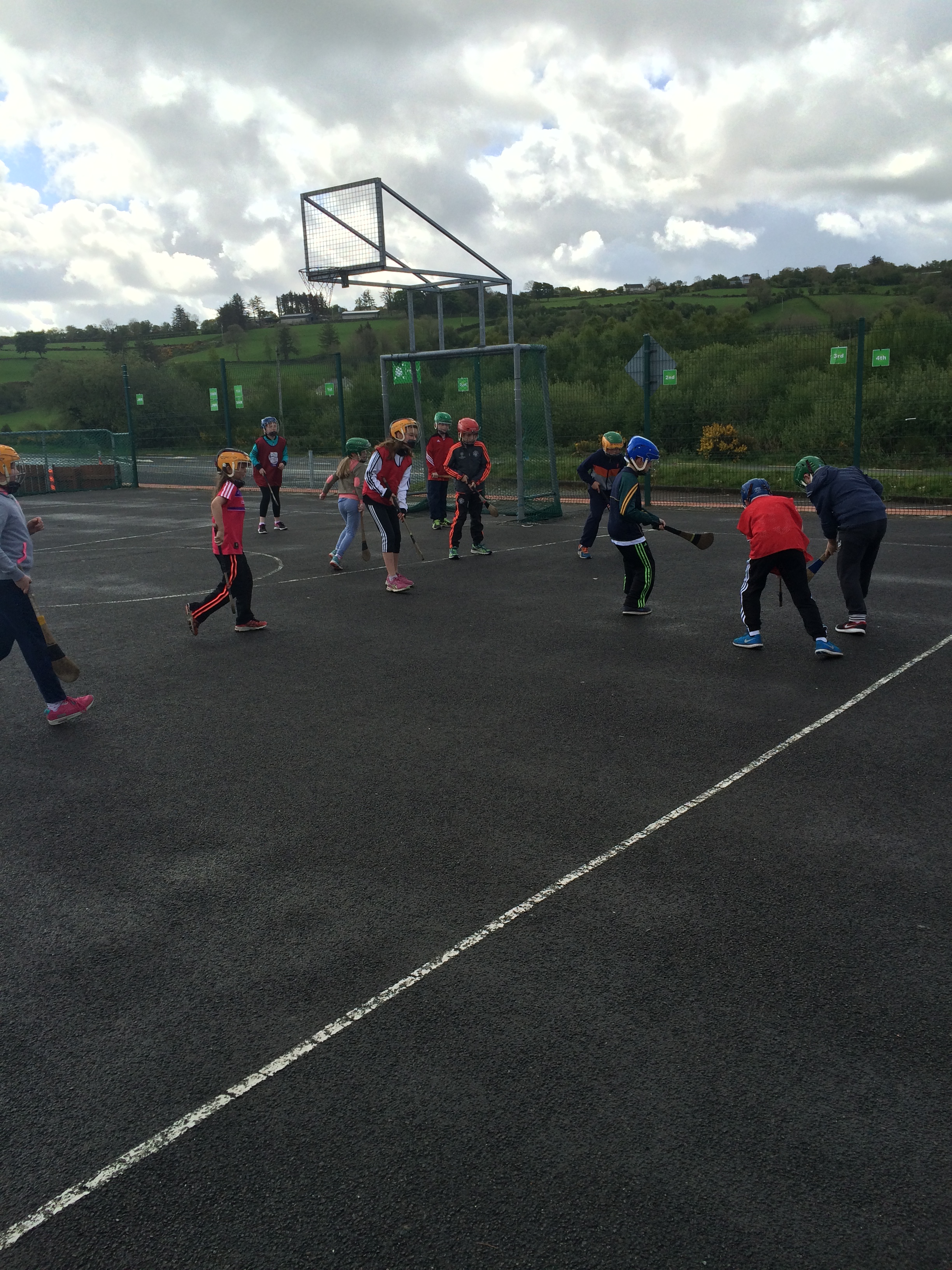 Tennis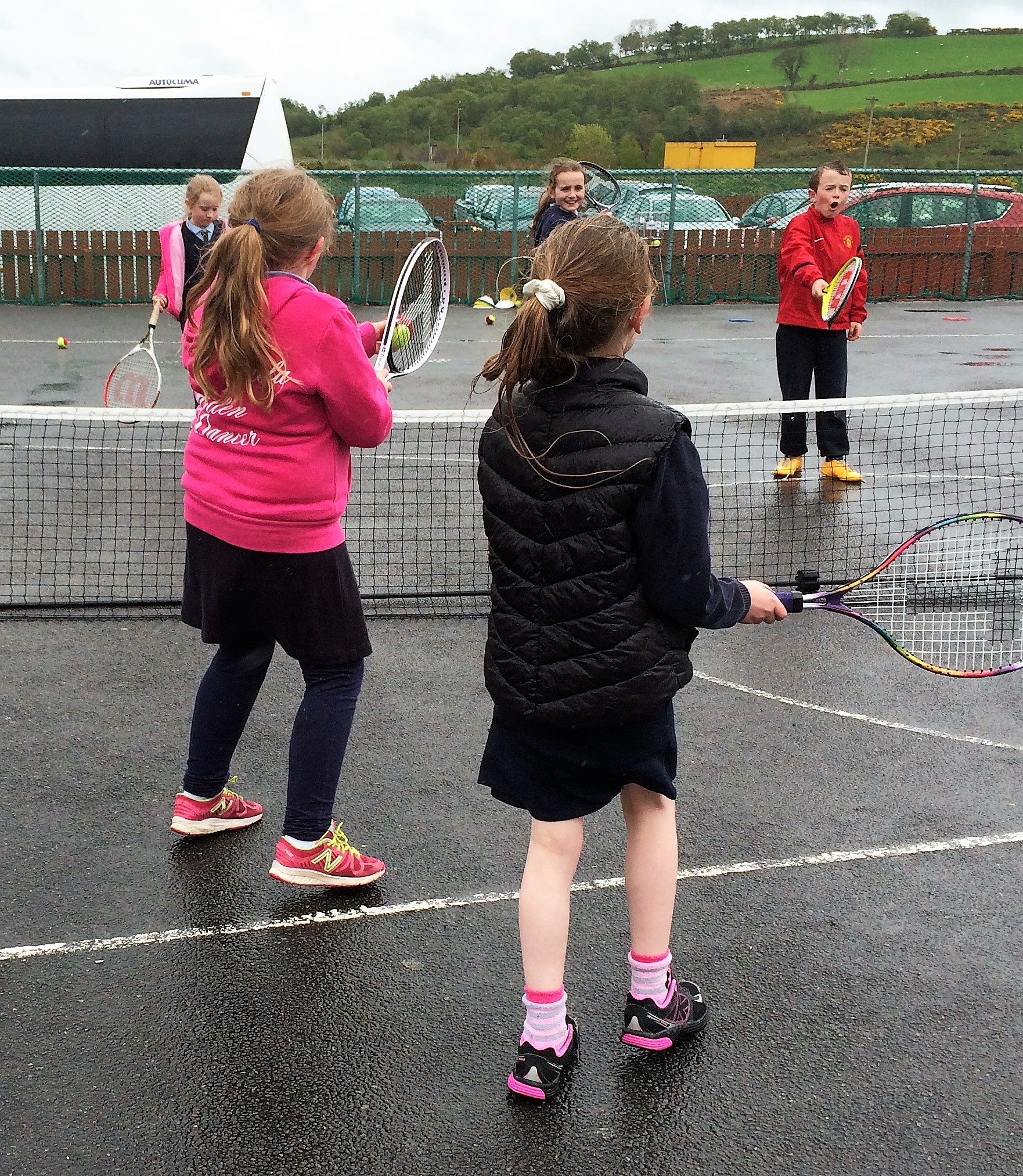 Mexican Wave